To support efforts to prevent the spread of Covid-19 in Hong Kong, please find outlined below the measures the Oxbridge School is taking. Please be assured that the health, safety, and well-being of our students, staff and the community in which we operate is our top priority and we follow the latest guidelines from the EDB or relevant government agencies.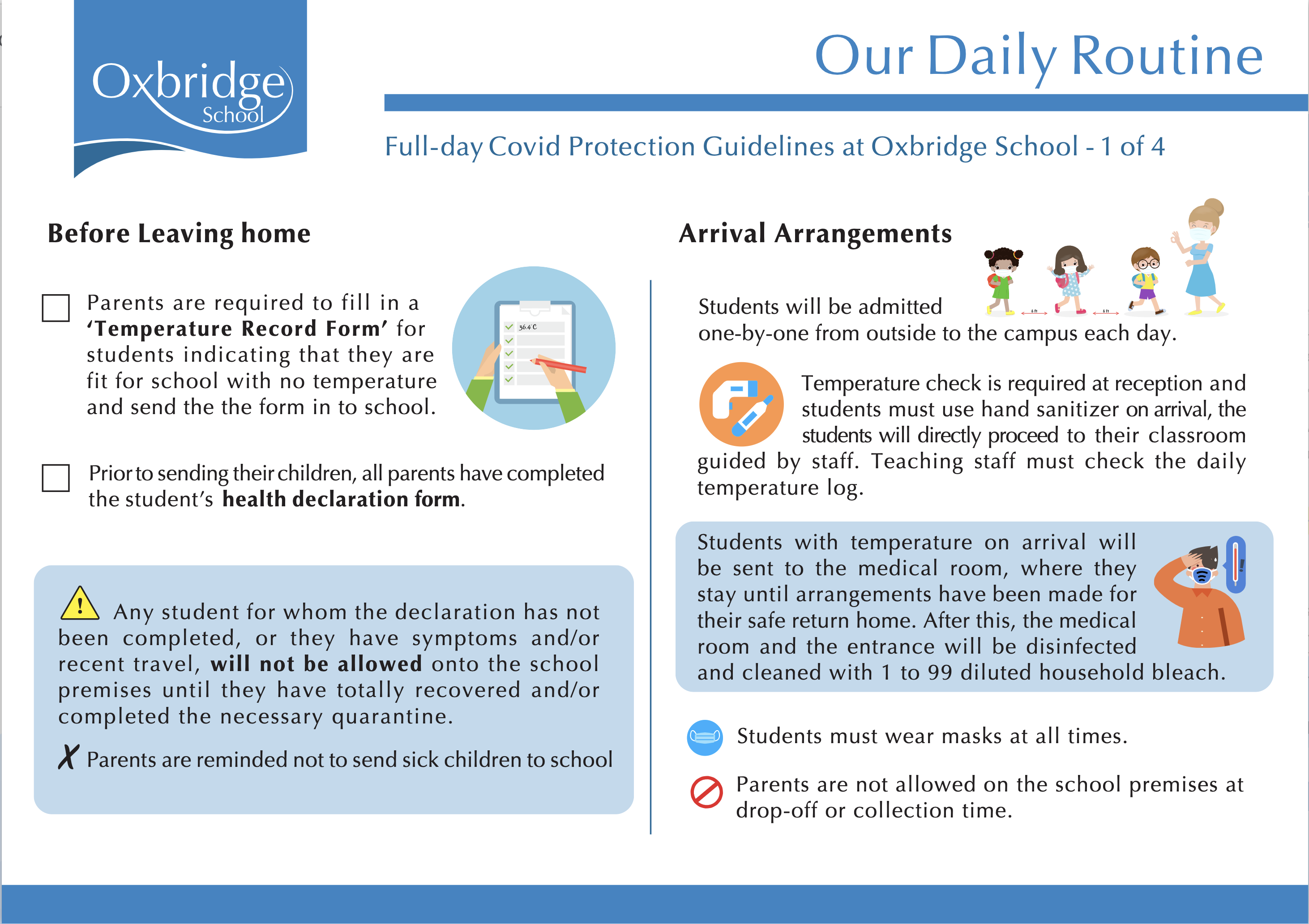 <View our COVID-19 Guidelines Here>
Access to our school building is strictly by appointment only.
We have strict hygiene and social distancing measures in place, which include:
Compulsory mask wearing
Temperature checks
Maintenance of social distancing in the classrooms and rooms
Regular disinfection of public areas and rooms
Provision of hand sanitisers
Please note that if you are notified by the government to attend for a Covid-19 test in the coming days, please do not visit Oxbridge School.