Dear Parent
I am delighted to welcome you to the Oxbridge School website and here you will be able to find out about our vision of a personalised education for your child. We open our doors in August 2021 and would be delighted to welcome your son or daughter to join our initial entry of students with classes opening in each of Years 1 to Year 5.
We offer a high-quality "intelligently British" education, built around the framework of the internationally renowned National Curriculum of England and Wales, and in small class sizes that will never exceed 15 students – meaning that we can significantly personalize individual learning and markedly enhance your child's academic progress. We also offer extensive in-class support for students with English as a second language.
Do come and see the exciting educational journey that awaits your child at Oxbridge School!
Yours sincerely,
John Shooter,
Principal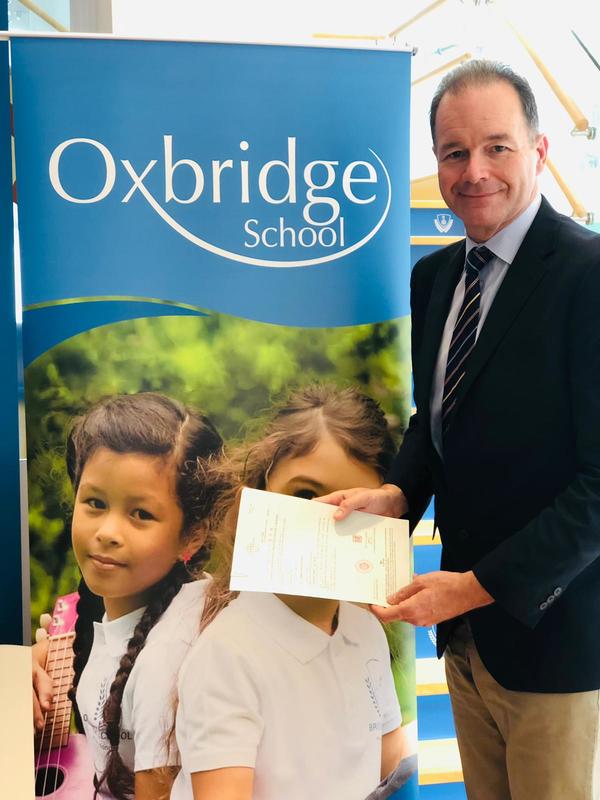 John won a scholarship to Peterhouse, the oldest college at Cambridge University, and graduated with Bachelor's and Master's degrees in music. At Cambridge, he was fully involved in the life of the University and gained several further awards including a travel scholarship which allowed for a period of study abroad. He completed a one-year Post Graduate Certificate of Education with Distinction and undertook further postgraduate study and research in both the UK and USA that led to further qualifications in education management. He was elected a Fellow of the Royal Society of Arts in 1994.
John has gained over 30 years of education experience since his first teaching post at Christ College in Brecon. His early career was spent building up an impressive portfolio of managerial and pastoral posts in leading UK independent schools, gaining significant experience managing the curriculum, staff, and students. In addition, he has worked internationally, living and working in both the United States and Montenegro.
John travels worldwide as an experienced and respected educational consultant, working with many of the leading educational groups, and has been a member of a number of inspection and accreditation teams. He has been an A-level examiner since 1996 and is also a member of the examining panel of the ABRSM having undertaken many international examination tours. He brings to Oxbridge School this wealth of educational experience and a clear understanding of what makes for a quality British curriculum education. John is an Education Committee member of the British Chamber of Commerce in Hong Kong.
Away from school life, he is an experienced ocean sailor with a particular interest in classic yachts, having restored, owned, and skippered several well know vessels. He also continues to enjoy musical activities and in 2003 directed the choral music at the Festival of Remembrance at the Royal Albert Hall in London in the presence of HM the Queen and broadcast live to a television audience of over 28 million people.
John is delighted to have been appointed the founding Principal of Oxbridge School.