Posted on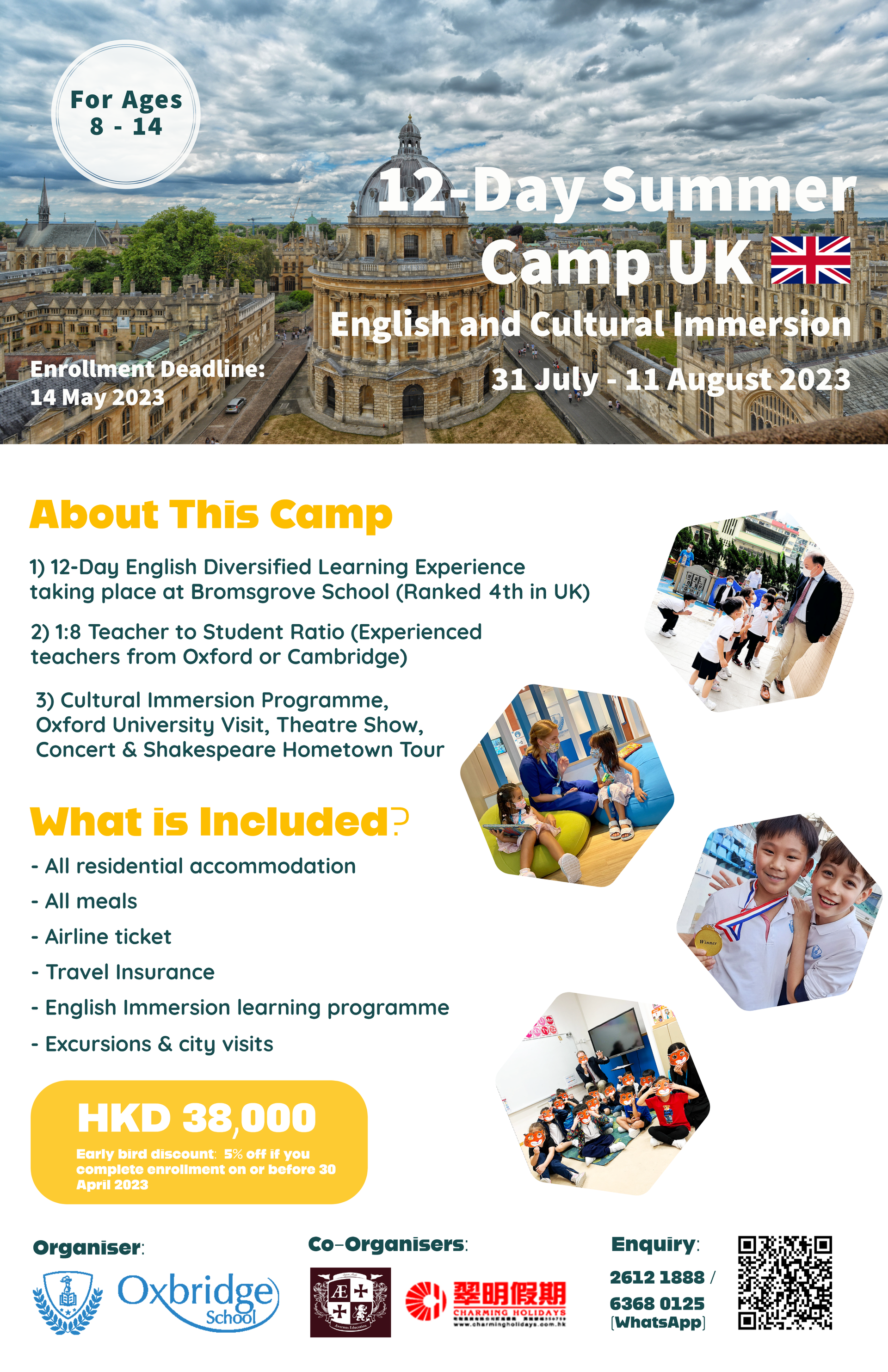 We have always planned to run an annual visit to the UK for Oxbridge students, and now that travel restrictions are eased, we are proud to announce that our first 12-Day Summer Camp to the UK is taking place in July and August!
Our tour is hosted at Bromsgrove School, and students will be able to use the spectacular on-site facilities as well as engaging in English immersion and cultural excursions including visits to Oxford, London, theatres and a tour of Shakespeare's hometown!
Accompanied by Oxbridge staff, this will be a fantastic opportunity for our students! Parents may attend too!
For further booking details please contact:
Call us: 2612 1888
Email us at: admissions@oxbridgeschool.hk