Posted on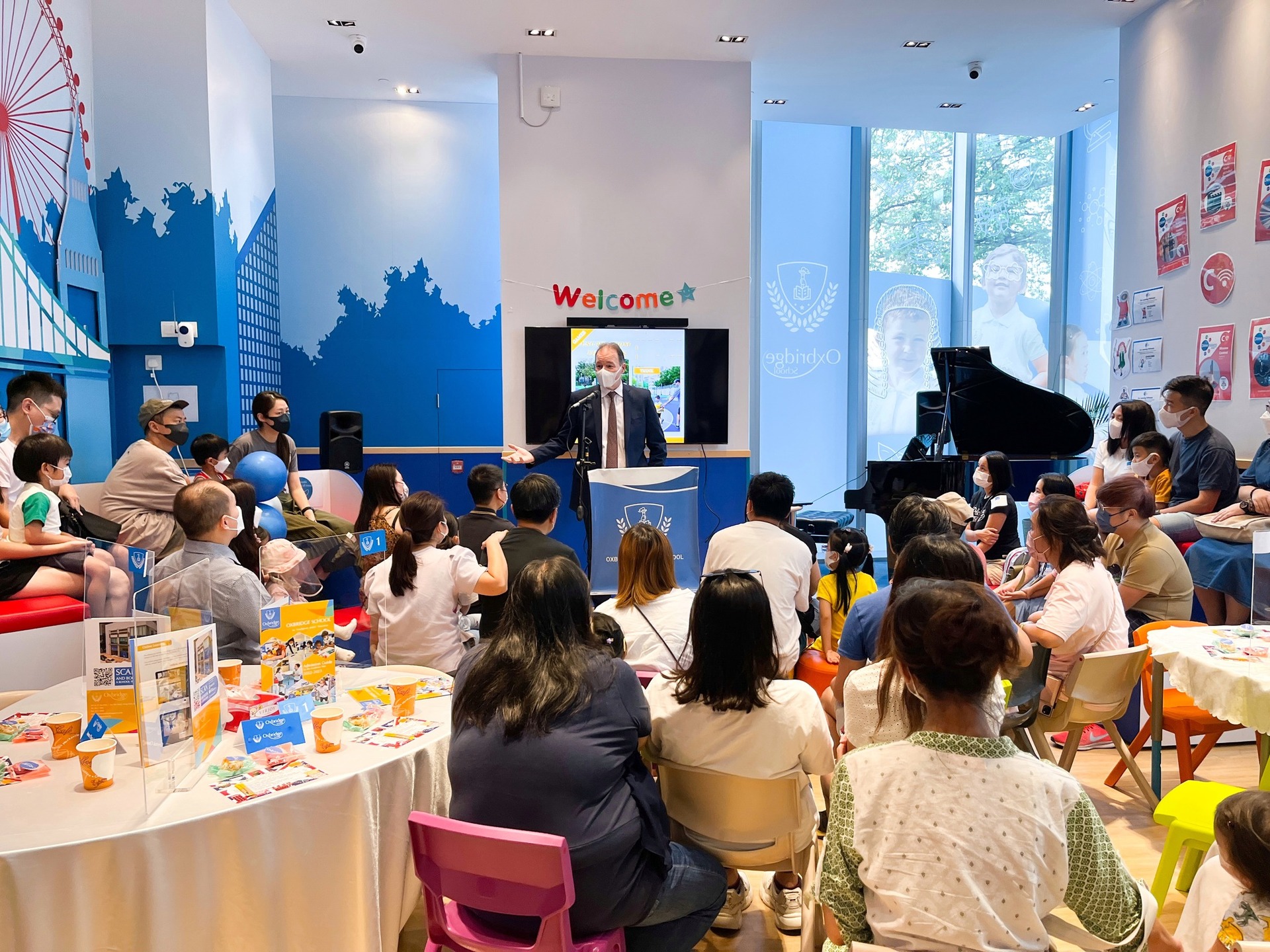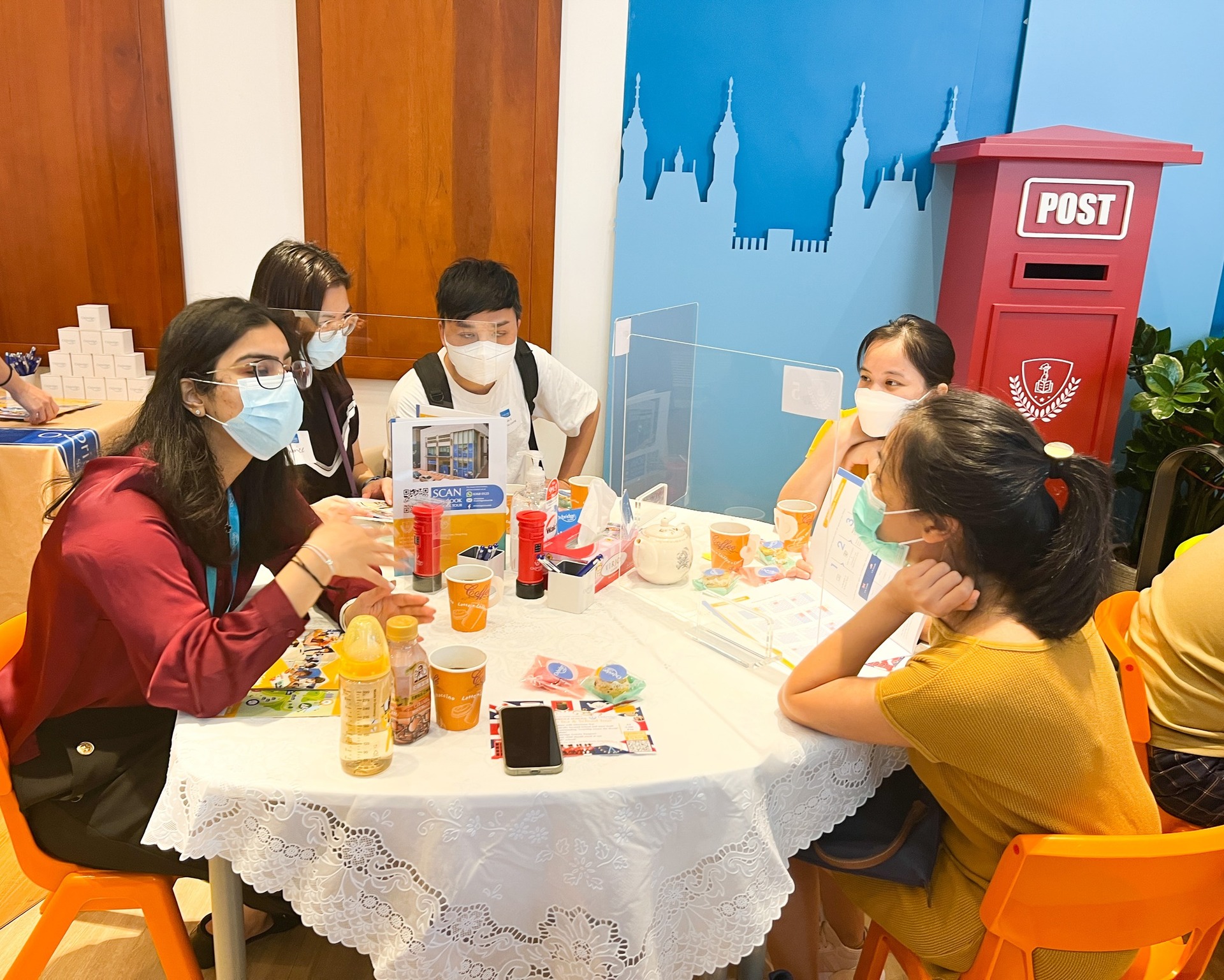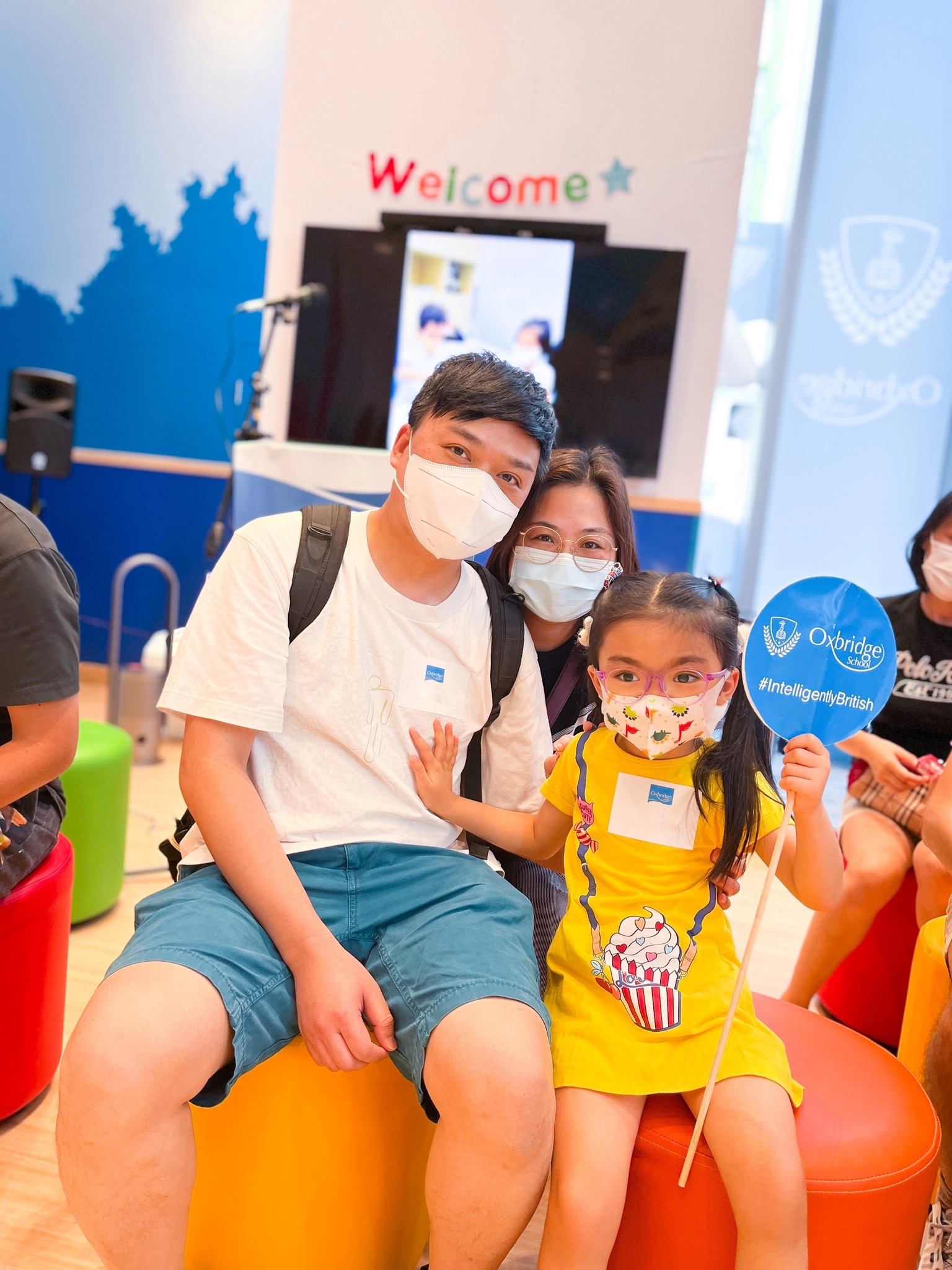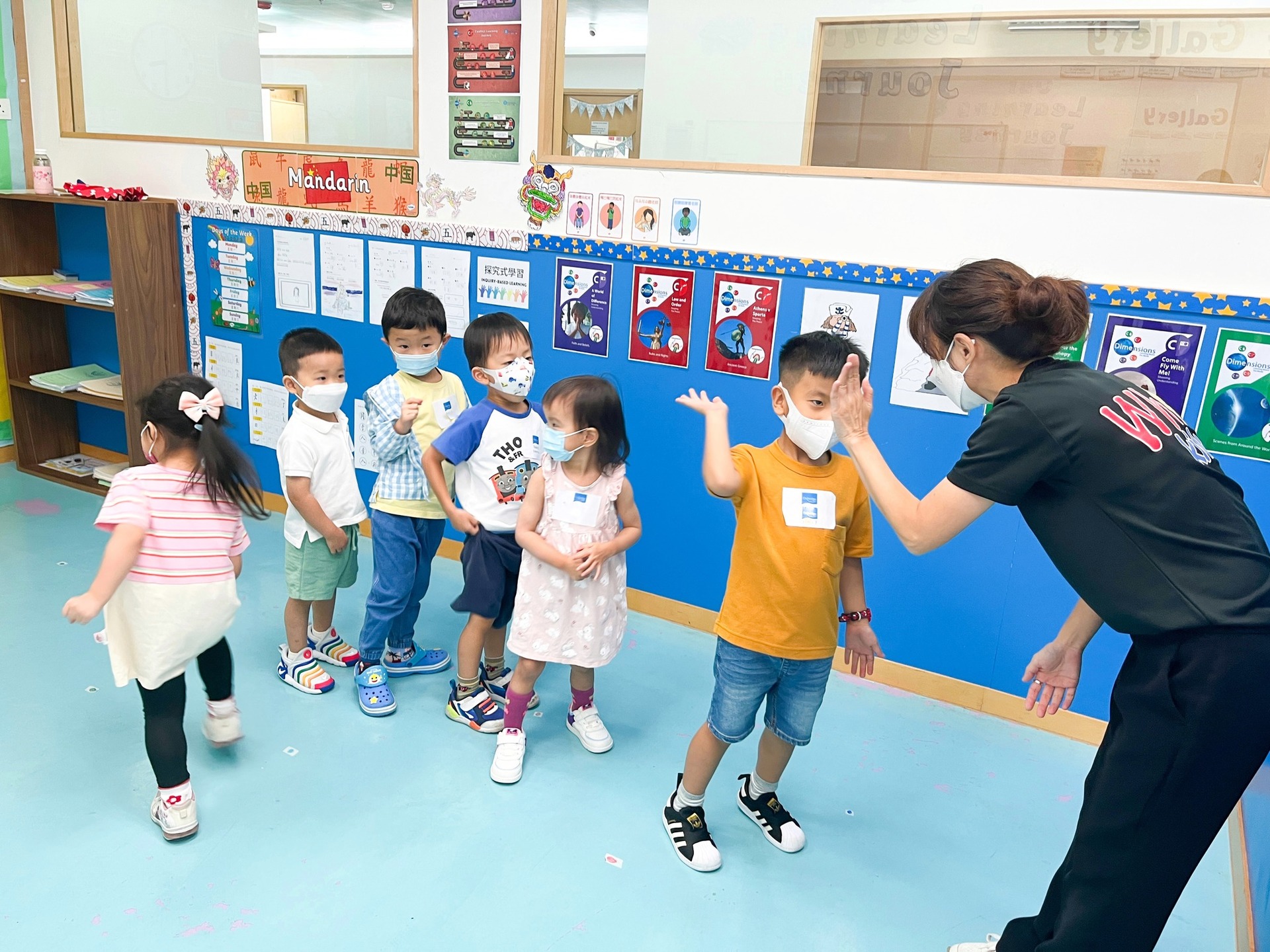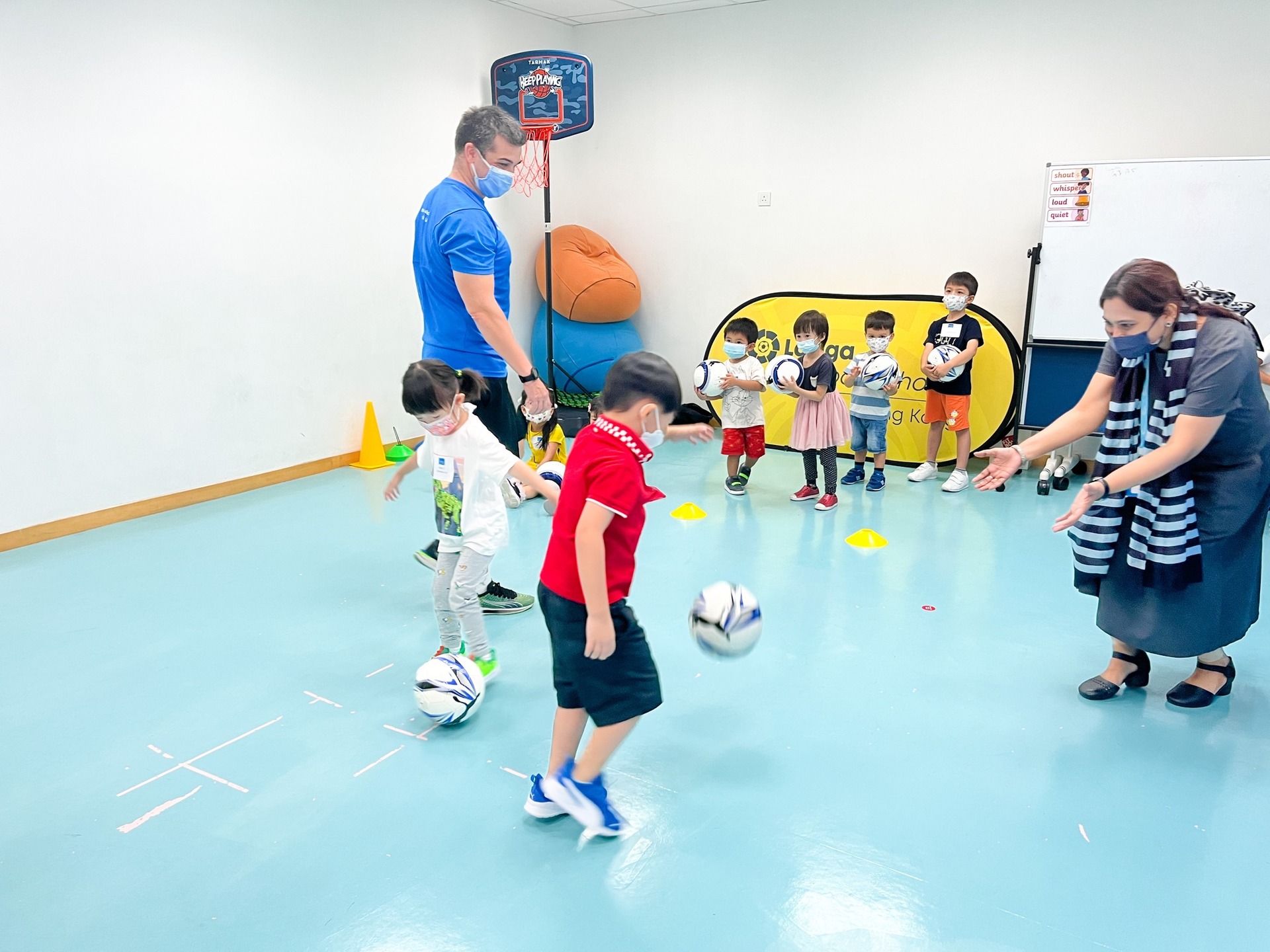 Nothing can help you decide on the right school for your child quite like touring the campus and getting a feel for the facilities, staff and the education offered! We were delighted to see so many families came to our Afternoon Tea and School Tour last Sunday!
The event started with a welcome talk by the Principal in which he talked about our academically focused school and our topic-based curriculum. This was followed by senior teacher Ms. Emma who further elaborated on our curriculum and explained the pathway for each year group and Ms. Suki also gave a presentation about our all-rounded Mandarin curriculum.
Parents then sat down to enjoy the afternoon tea including sweets and cakes detailed with our iconic Oxbridge logo and enjoyed chatting with our teaching staff to learn more about our wonderful education.
During this time, visiting children attended a musical theatre workshop led by our ECA partners Whizkids and a Football workshop led by La Ligna Football. All the children experienced some fun activities and embraced the Oxbridge learning culture!
After tea, parents followed the class teachers to classrooms to spend time getting to know the teaching environment, look at the teaching materials and current class work and find out in detail about the way we teach the British national curriculum. Afterwards, an admission presentation told parents how their child could join us and about the remaining places available at the school. The day was also the birthday of our teacher Ms. Misha and so we prepared a surprise - a birthday cake with our school logo and we all enjoyed singing Happy Birthday!
We had such a lovely day and it's going to be a very busy few weeks for Oxbridge. We look forward to welcoming all the new students at our school!