Afternoon Tea & School Tour on Saturday 18th March 2023
2023-03-18
2.30 pm
At Oxbridge School
Registration for Oxbridge School Afternoon Tea & School Tour on Saturday 18th March 2023
We will be delighted to welcome you to Oxbridge School to find out more about our "intelligently British" school. At the Afternoon Tea, you will embrace British Culture with English afternoon tea, learn more about the outstanding "Learning Means the World" thematic education, spend time with our students and teachers, and hear what makes Oxbridge so special and popular with parents! We will be offering fun, educational activities for our younger visitors!
Please complete this form so that we can make arrangements for your visit. We will contact you again beforehand to confirm the arrangements.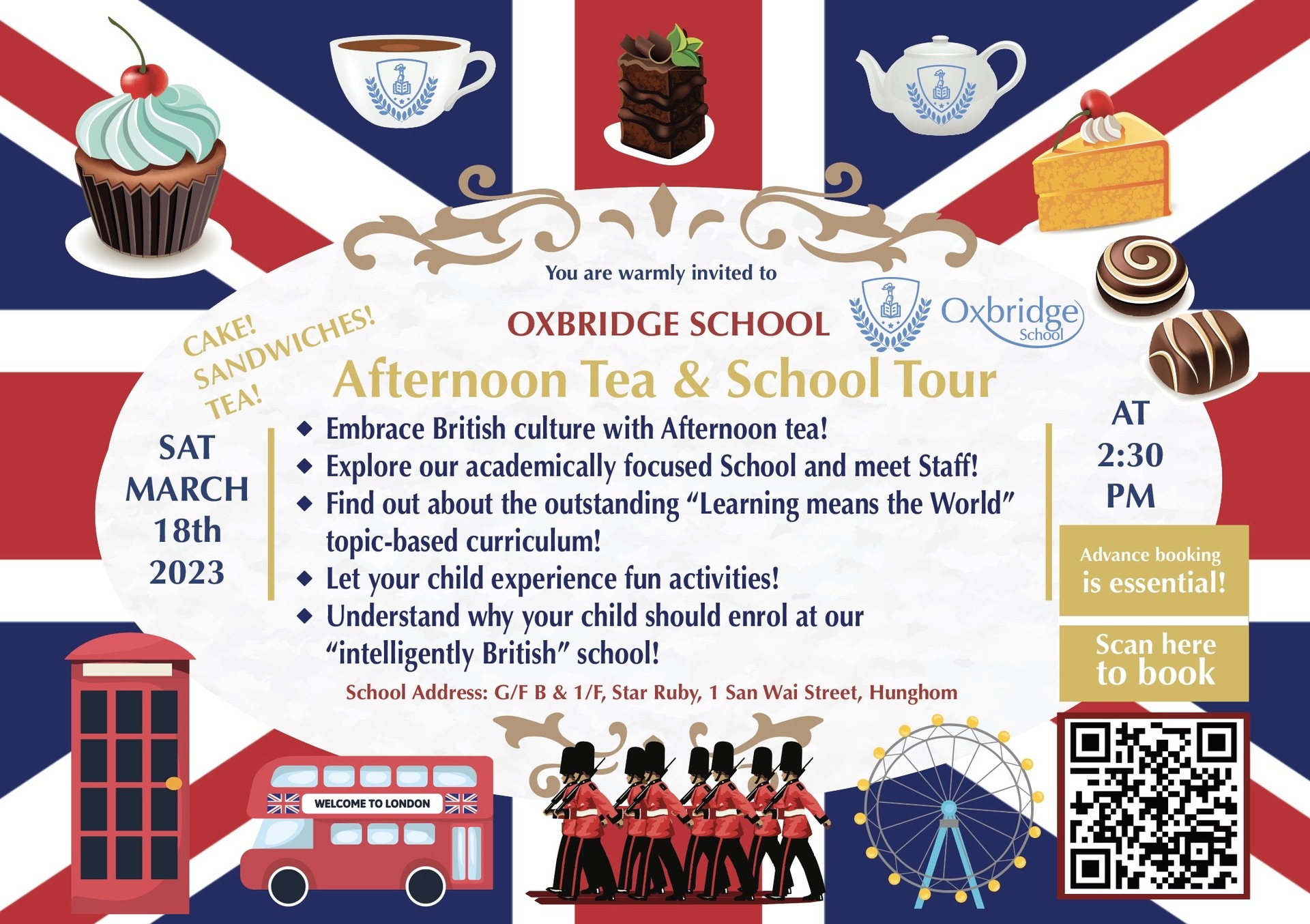 Get Started with Oxbridge School
Oxbridge School provides a bespoke, ambitious and challenging education for children from Year 1 to Year 6 where class sizes will never exceed 15 students and each child will be individually known by the whole school community.
Based upon the internationally renowned National Curriculum of England and Wales and taught in the nurturing and personalised environment of our small and selective school.