Posted on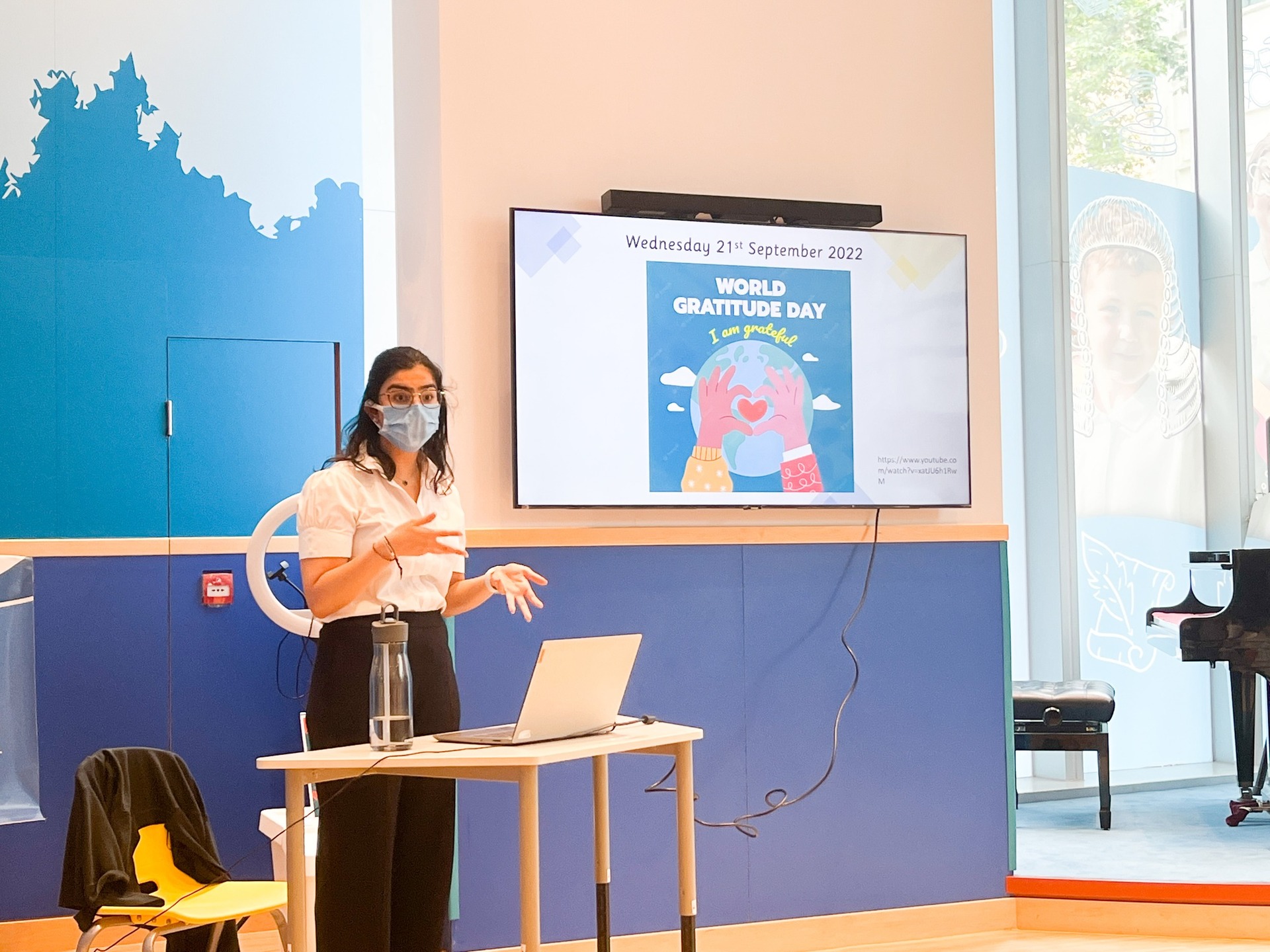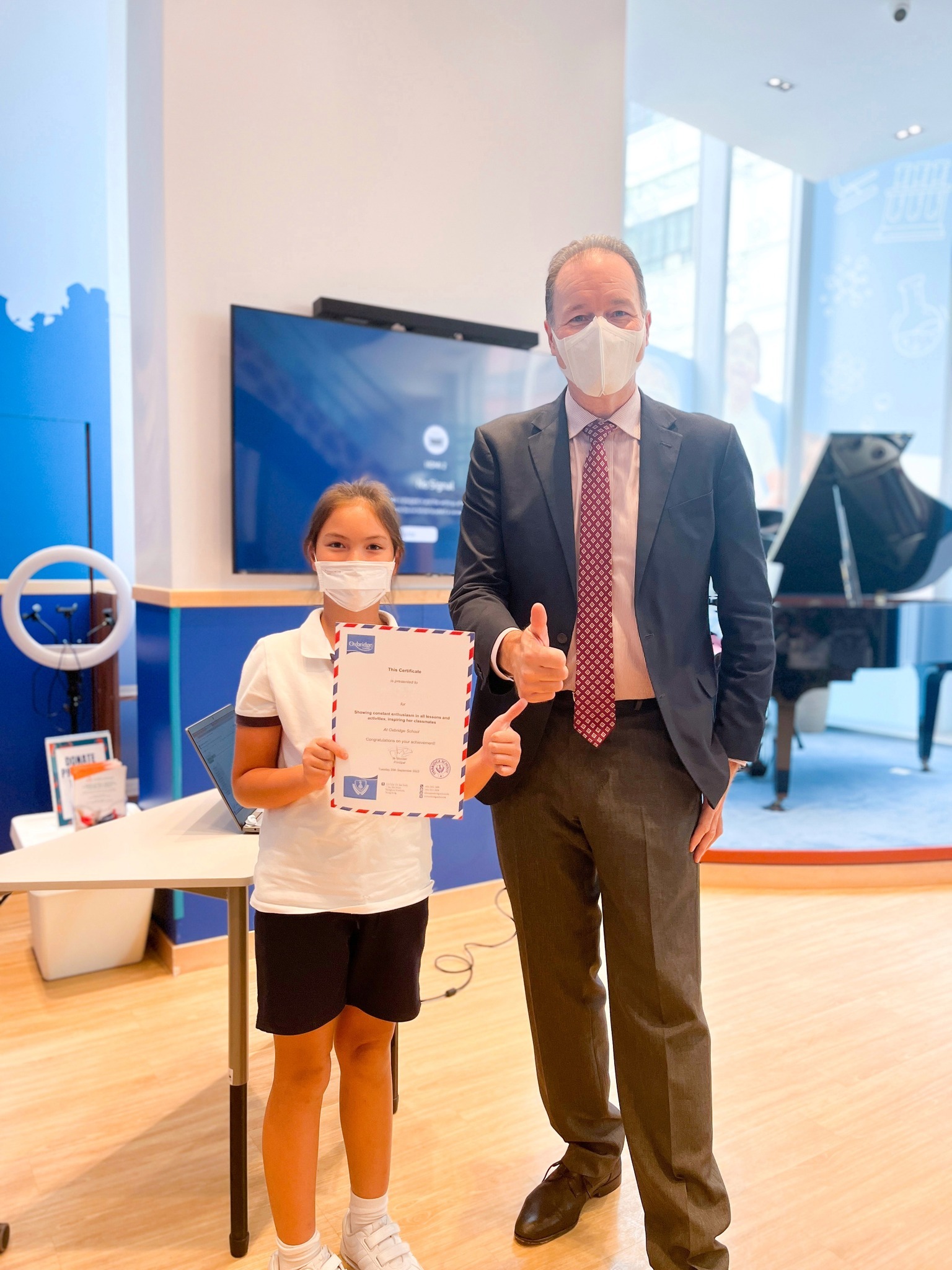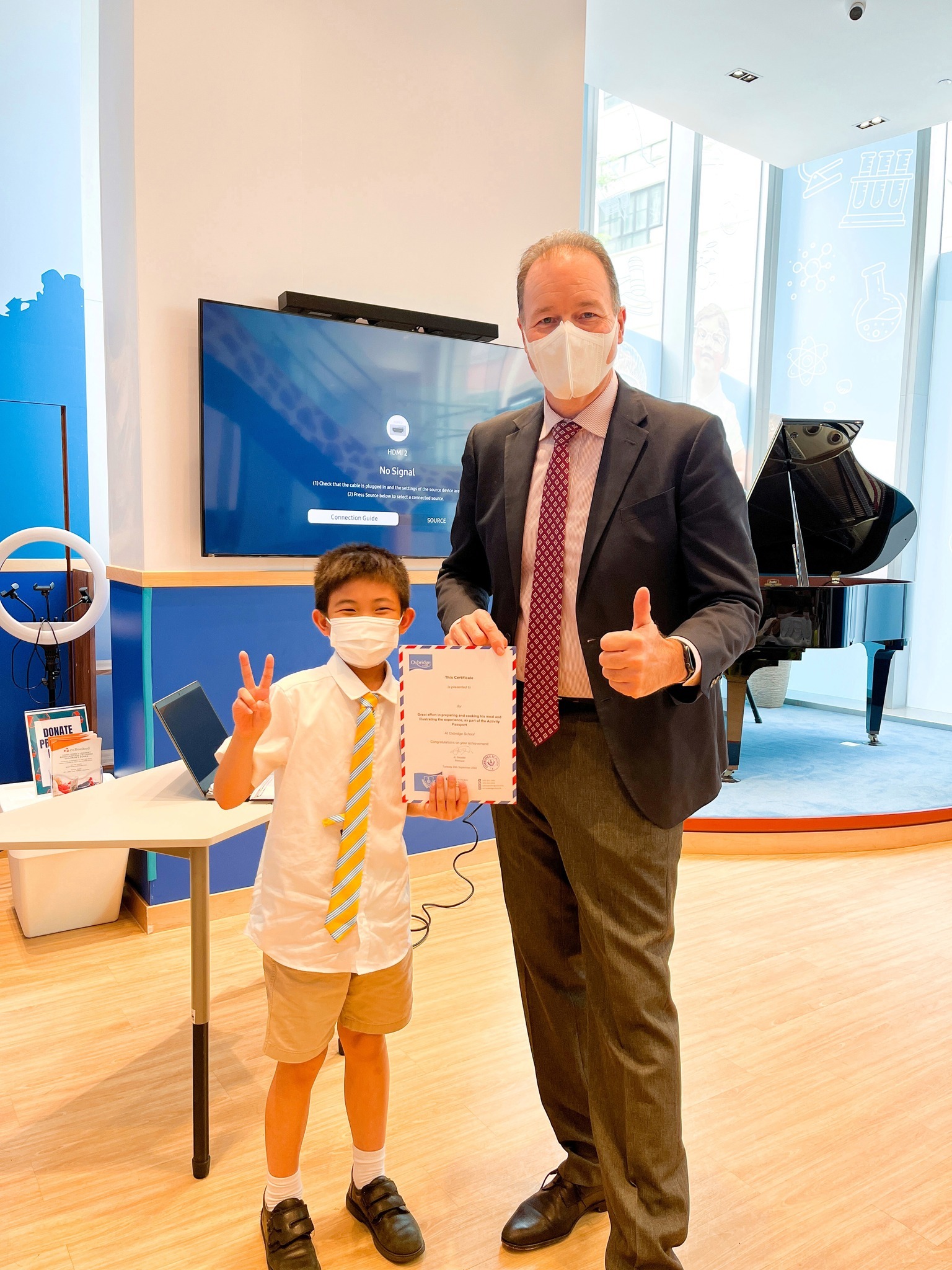 At our weekly assembly, Ms Misha and Year 6 students prepared a "Gratitude Assembly". In response to the "World Gratitude Day" tomorrow, Ms Misha kicked off the assembly by walking us through the meaning and essence of gratitude, which is the ability to be thankful for what we have. Ms Misha then asked the whole school the five things that they are grateful for. Some students said they are thankful for their family, friends and the school. On the other hand, a student said he is grateful for the hugs he received from his parents. Year 6 students then stepped on the stage and shared their gratitude messages..
The Principal then presented Commendation Certificates to two outstanding students - Amelie for her above and beyond contribution in all classes, and Paco for exceptional work completing a task in the Oxbridge Activity Passport!
Commendations also gain house points, as do other activities and achievements, and we looked at the current house totals and reinforced the house spirit of Oxbridge! We're very much looking forward to our upcoming inter house game day!